Specification
Model
MINI SUN-2
Spectrum
V1 Full Spectrum Veg to Bloom
PPFD (PAR Value)
2385μmol/m2/s @ 6''(15.2cm) in height
1357μmol/m2/s @ 6''(15.2cm) in height
PPF(light output)
896 μmol/s
420μmol/s
Wattage
320 Watts
150W
Efficacy
2.8 μmol/J @277 AC
Coverage
3x3 Feet @ Bloom; 4x4 Feet @ Veg.;

2x2 Feet @ Bloom; 2.5x2.5 Feet @ Veg.;

Fixture & Dimensions
19.8" L x 15.86" W

x 2.6" H

15.87" L x 15.91" W

x 2.64" H

AMP

3.3A@120V;

1.5A@240V;

1.3A@277V

1.4A@120V;

0.7A@240V;

0.6A@277V

Max Operating Temperature
104°F / 40°C
Mounting Height
≥ 6" (15.2cm) Above Canopy
Thermal Management
Passive
Dimming
0-10V
Weight
13.23lbs / 6.0kg

11.02lbs / 5.0kg

Warranty
>50,000 hours | 5-Year Warranty
Medic Grow MINI SUN-2 Compact High Efficacy Full Cycle LED Grow Light

The MINI SUN-2, a compact high efficacy full cycle LED grow light ideal for use on racks or in small growing tents. Top Brand WHITE LEDs & OSCRM RED LEDs allow it to efficiently produce the best V1 full-spectrum for higher yields. 
It delivers uniform lighting over a maximum bloom coverage area of 3' x 3' and vegetative coverage space of 4' x 4' . MINI SUN-2 320W provides home growers with a superior PPFD value of 2385µmol/m2/s, the amount of PPF is up to 896 µmol/s and light intensity is 2.8 µmol/J. It only requires 320 Watts power. Incredible Low Energy. 
While MINI SUN-2 150W provides growers with a flower coverage of 2' x 2', Veg. coverage of 2.5' x 2.5',  a superior PPFD value of 1357µmol/m2/s, the amount of PPF is up to 420 µmol/s and light intensity is 2.8 µmol/J.
The built-in timer knob, as well as LCD Display, help to automate the tiny, simple, regular but essential time controlled every day. It is controller-free and you can feel free to concentrate on other complicated growing factors. 
The onboard dimming control and remote dimming access with LED light controller by standard RJ cable connection allow you to easily adjust the light output to plenty of fixtures with the same level for stable yields.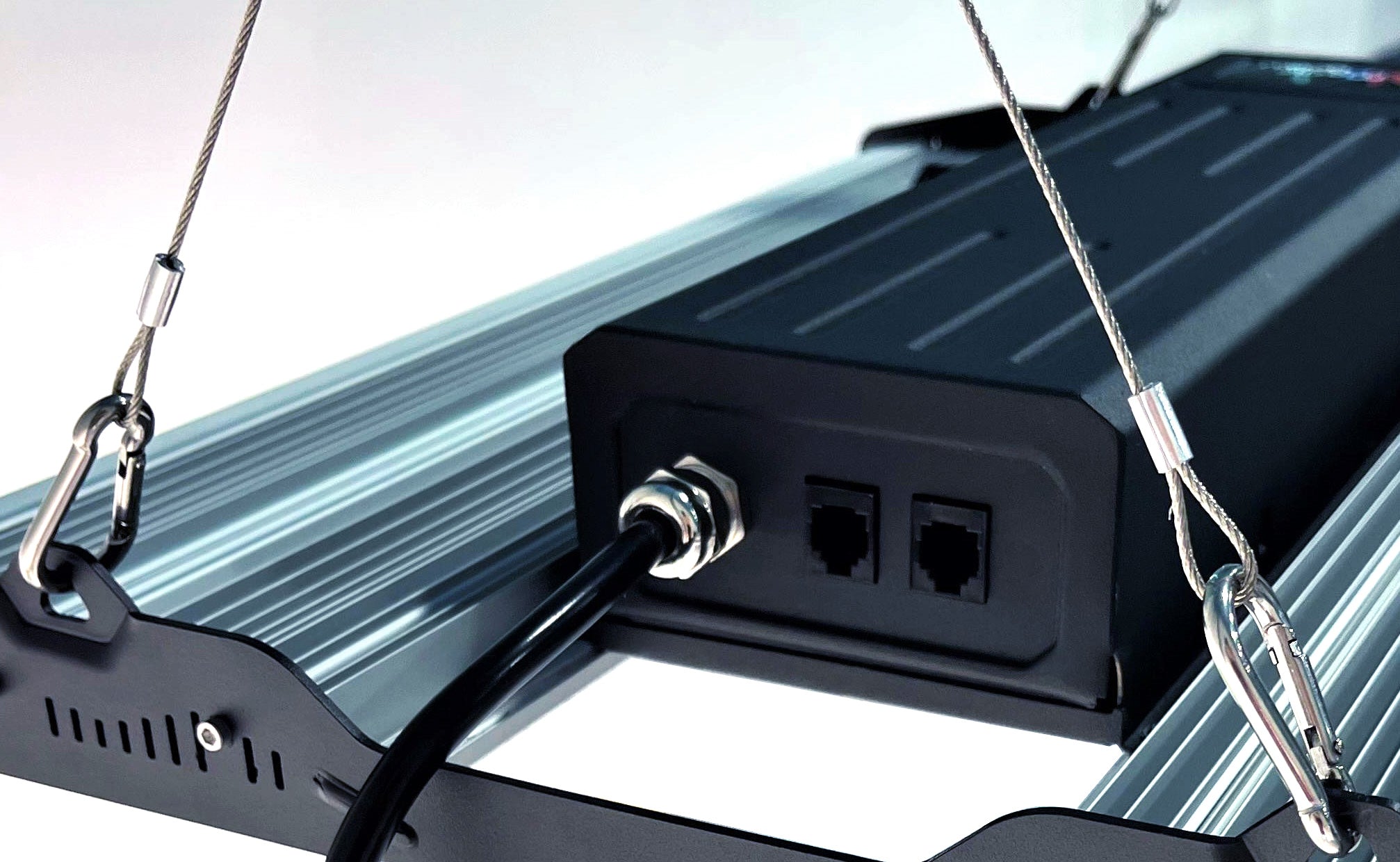 Thanks to the integrated design of the driver and optimized light layout in MINI SUN-2, the laborious mounting process is removed, which makes it a genuine plug-and-play product. Hang it on the rack or grow the tent and start growing. Its excellent heat dissipation design means no extra fans are required and no noise is created.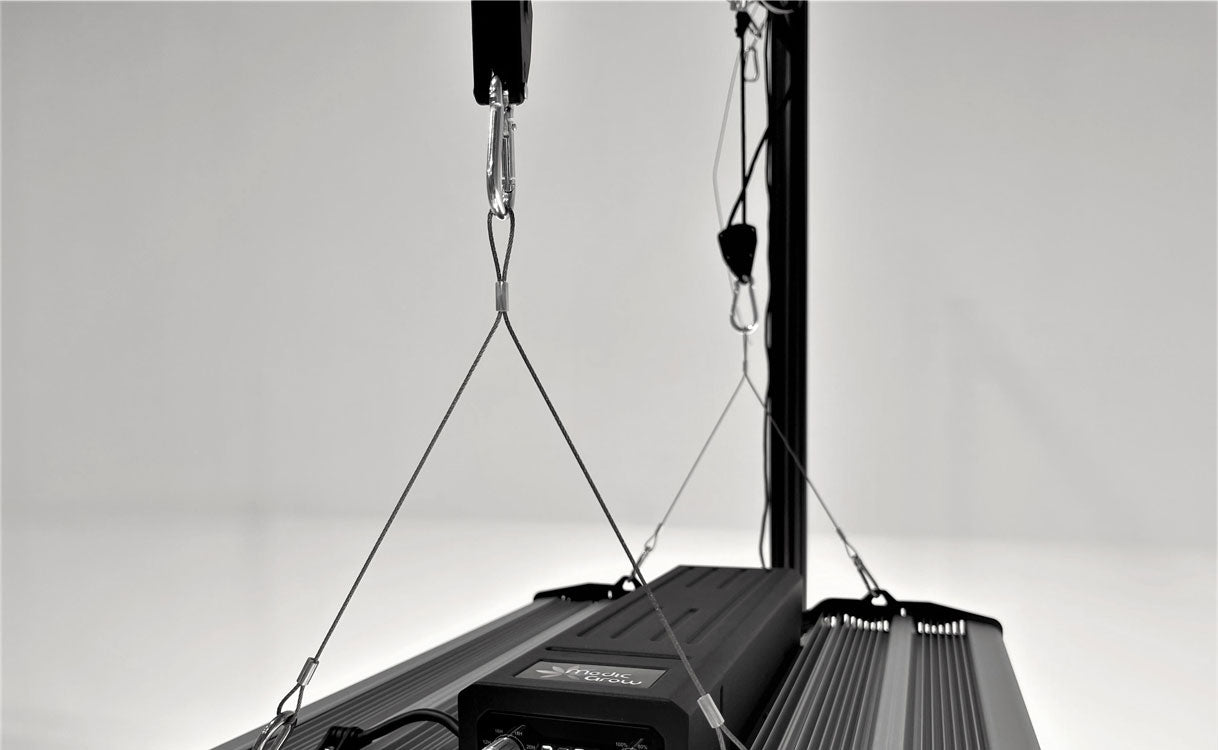 Like other Medic Grow LED Grow Light fixtures, MINI SUN-2 is one of the most durable, energy-efficient LED grow lights on the market with a 3-year warranty. If you're looking for a Compact, High Efficiency Full Cycle LED grow light to use on a rack or in a tent growing, MINI SUN-2  is one of the most suitable products.
Key Features:
Rack / Grow Tent led grow light for hobby growers;
Full Cycle V1 Spectrum for better yields;
Compact, best for 2

' × 2', 

3

' × 3' and

 4' × 4' etc.;
For 150W Power: 

High PPFD of 1357

μmol/m2/s 

@ 6 '' in height, efficacy is up to 2.8μmol/J, and PPF is up to 420μmol/s;

For 320W Power:

 

High PPFD of 2385μmol/m2/s @ 6 '' in height, efficacy is up to 2.8μmol/J, and PPF is up to 896μmol/s;
Built-in Controller with timer and dimmer knob on board;
Easy to Read LCD Display;
Better Heat Dissipation Design with aluminum heatsink;
Daisy chainable with RJ cords for large-scale growing;
Compatible with TSC-2 / GLC-1 and 0 10 V dimming controller;